Here's a little recap of what we've been busy with in the months of August and September.
A big hello
To our new client Full Flava (Tauranga, New Zealand).
One Page website coming soon!
Up and Running
We've pushed quite a few websites live the last months.
Rafa's Designs
Loving this clean zen feel design of the one page website for Rafa's Designs, dog groomers in Papamoa.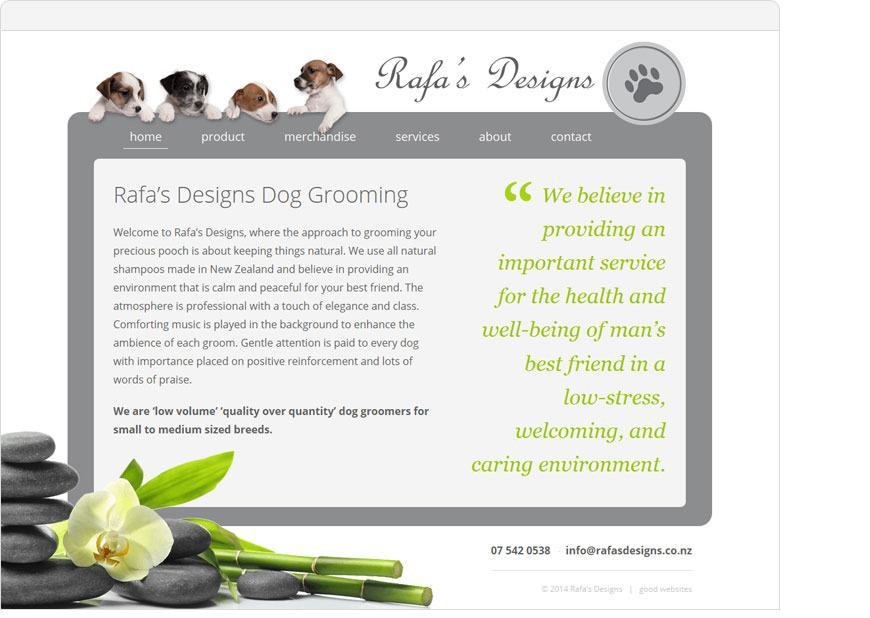 Mudgway Home Maintenance
Another beauty of a one-page website for Mudgway Home Maintenance. As they became a Velux certified installer we did a complete redesign with a strong focus on this new service including Search Engine Optimisation. Currently, they rank no.2 for the term 'Velux Tauranga' (with velux.co.nz being on the no. 1 spot).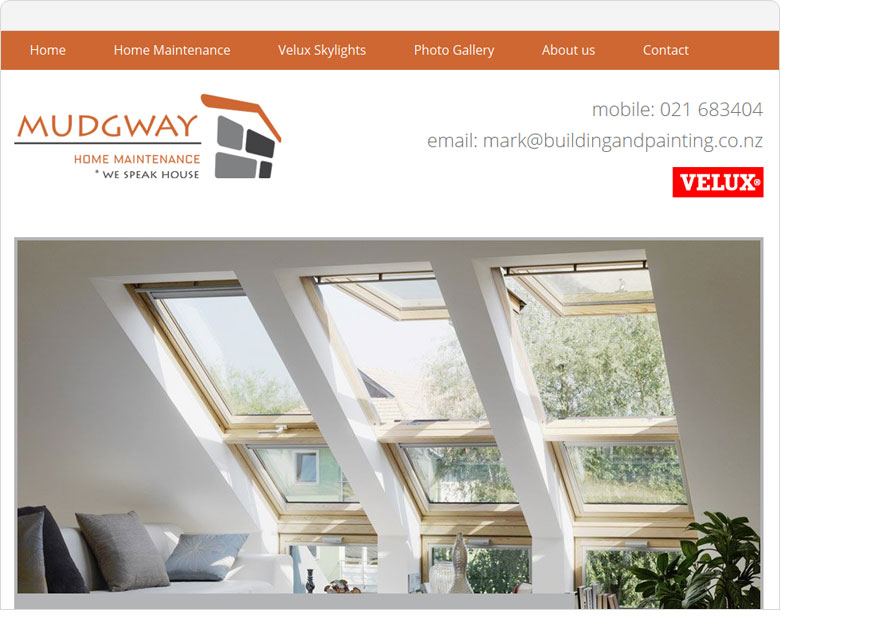 Balanced Success
A complete redesign of the website for Balanced Success (Tauranga, New Zealand). Responsive, WordPress and strong focus on call to actions. Already Chris from Balanced Success had some great response from the new website. Soon we'll be adding a blog section to the website as well. balancedsuccess.co.nz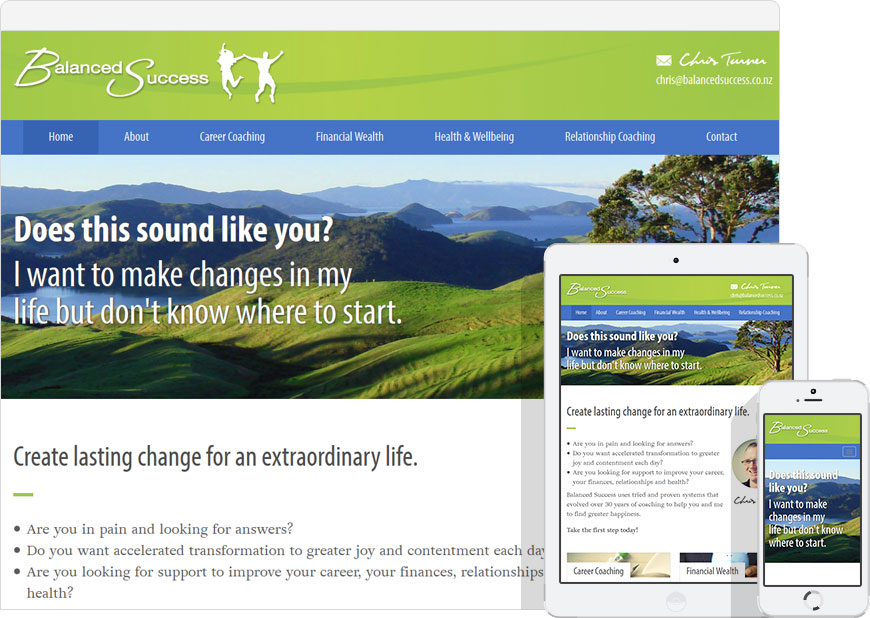 Technicool Refrigeration
Again a complete redesign of their old website. A responsive WordPress website.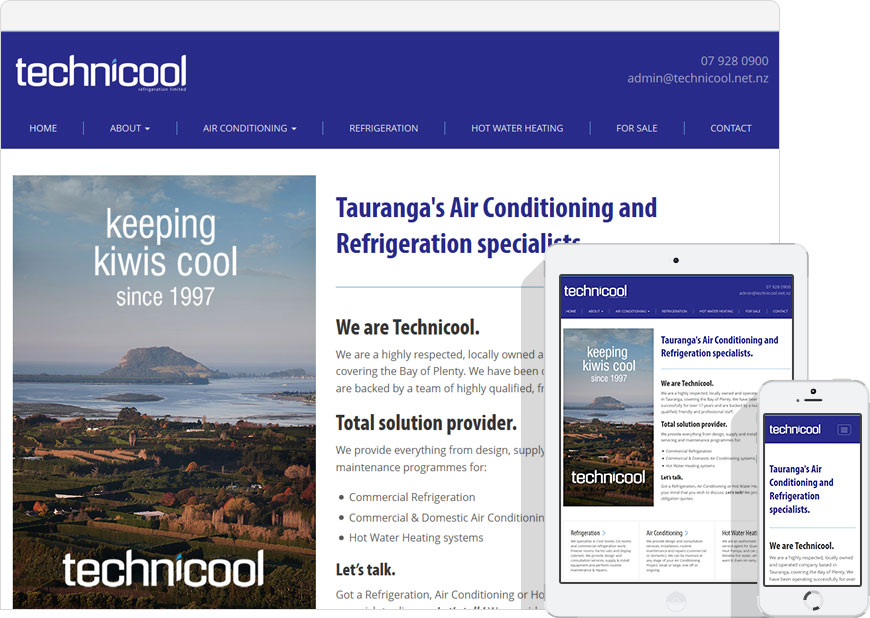 WordPress core update
A WordPress core upgrade this month for our clients, all website upgraded to version 4.0.

WordPress 4.0 brings a smoother writing and management experience. The key improvements are Grid View for the Media Library, improvements to the content editor, more support for oEmbed, new plugin installation page, new accessibility features, language choice on installation and updated external libraries. Here's what you need to know about what's new in WordPress 4.0.
From the blog this month
We all are familiar with second level domains like .co.nz, .net.nz, etc. But here's what's happening. Now these second level domains are optional. From now you'll be able to register the shorter .nz domain name. We've explained what you need to know to secure your .nz domain name.
No longer you're stuck to companyname.com but how about auckland.plumbing or mountain.bike. Check out the exciting new domain name extensions. We'll update this post every time new domain names are released (and there are quite a few already).
Other news you should know
Google announced that they are now using SSL/HTTPS as a ranking signal in their Google search algorithm.
The signal is (still) weak and you should not go crazy about it, but it is indeed a signal now. Google said they are "starting to use HTTPS as a ranking signal." Google did add it is "only a very lightweight signal". Read the official post on the Google Webmaster Central Blog.
Save