WordPress 4.0 brings a smoother writing and management experience.
A note on the version number
Please note that 4.0 is just a version number. WordPress has a release cycle and 4.0 simply comes after 3.9. There is no such thing as WordPress 4 or WordPress 3.
Improved Media Management
In WordPress 4.0 when you head over to your Media Library you are welcomed with a grid view with endlessly scrolling thumbnails. You can switch between the grid and list style if you want to. This new layout is much faster and allows you to quickly search, browse, and edit media files.
Clicking on a media item opens it in a popup window where you can edit/add image captions, alt text, titles, and descriptions. You can also use your keyboard arrow keys to browse through the images (or use the icons top right hand- side of the popup). This is really handy for editing a range of images.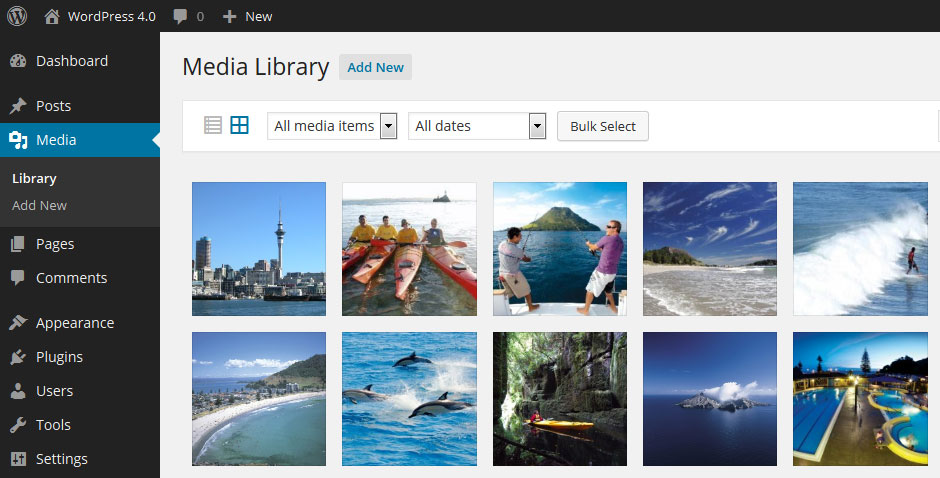 Also if you've uploaded a video or MP3, you can also watch/listen to it right here in the dashboard. How cool is that!
Embed Previews in the Editor
Paste in a YouTube URL in the page/post editor and it will automatically become visible. Yep that right, see your embeds right inside visual post editor. Same goes for Tweets and other supported embeds. Check out how this works in the video below.
More Support for Embeds
WordPress added 5 more embed (oEmbed) supports:
TED Talks
CollegeHumor
YouTube Playlists
Issuu
Mixcloud
Polldaddy Short URLs
Improved Page/Post Editor
WordPress 4.0 brings some very nice improvements in the page/post editor. This will definitely improve writing straight in the editor.
First improvement is the removal of scroll bar in the editor. Now the editor will expands automatically as you write.
Second improvement is the fixed toolbar which follows you as you go down. This means that the toolbar and the 'add media' button always are visible on your screen (see video below).
Enhancements in Plugin Installs
The 'Add New Plugin' page has had a facelift. Search results now appear in boxes and show more useful information. The popup window for more info regards the plugin has improved too.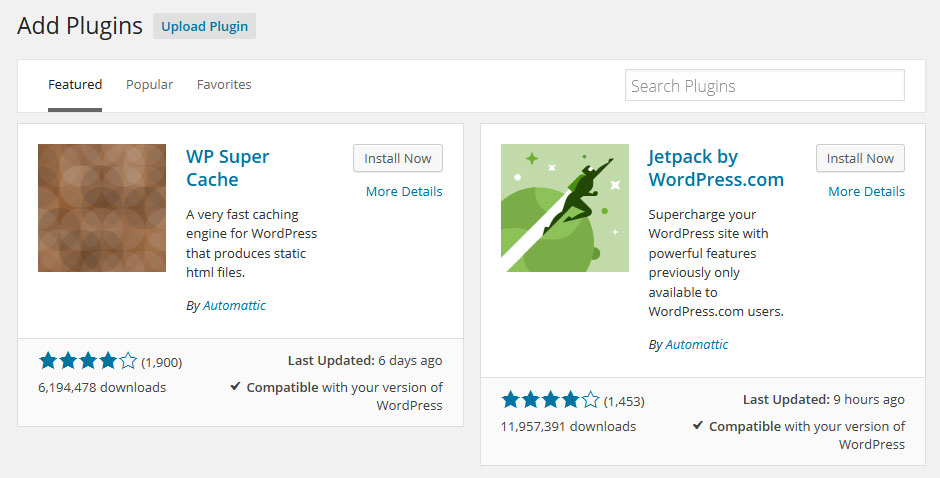 Enhancements in the Customizer
Widgets were added to (theme) customizer. Making it easier to add and manage widgets.
New Accessibility Features
There are several improvements to accessibility with this release including keyboard accessibility in the 'Add Media' panel, screen reader support for the 'Customizer' and widgets, and links in the help tabs are now keyboard accessible.
Choosing Your Language on Installation
It is estimated that 29% of WordPress.com hosted blogs are written in a language other than English. No Wonder that the WordPress team addressed to this with a new 'Language Selection' panel on new WordPress installs.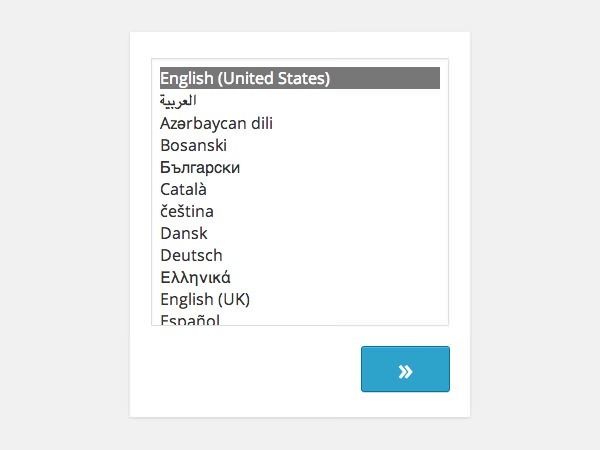 Updated External Libraries
Updates to the following libraries:
TinyMCE 4.1.3
jQuery 1.11.1
MediaElement 2.15