WordPress 5.6 was released at the end of December and is the last major release of 2020. It has a focus on improving the WordPress block editor, strengthening security and a brand new default theme, Twenty Twenty-One. In this post, we'll have a look at what's new in WordPress 5.6.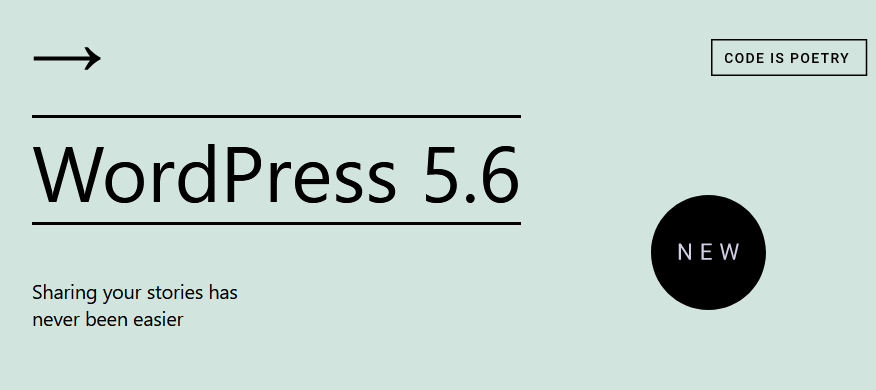 ---
What's New with the Block Editor
WordPress 5.6 comes with quite a few improvements to the block editor. You'll notice enhanced block patterns, word counts in the info panel, improved keyboard navigation, improved drag & drop UI, and much more.
Greater layout flexibility
You'll find more tools to edit your layouts, single column blocks, designs using mixed widths and columns, full-width headers, and videos in your cover block.
More Block Patterns
While still relatively new, block patterns (these are theme dependable) are an easy new way to take advantage of the block editor to build posts and pages with pre-designed layouts quickly. WordPress block patterns are ready-to-insert, predefined block layouts.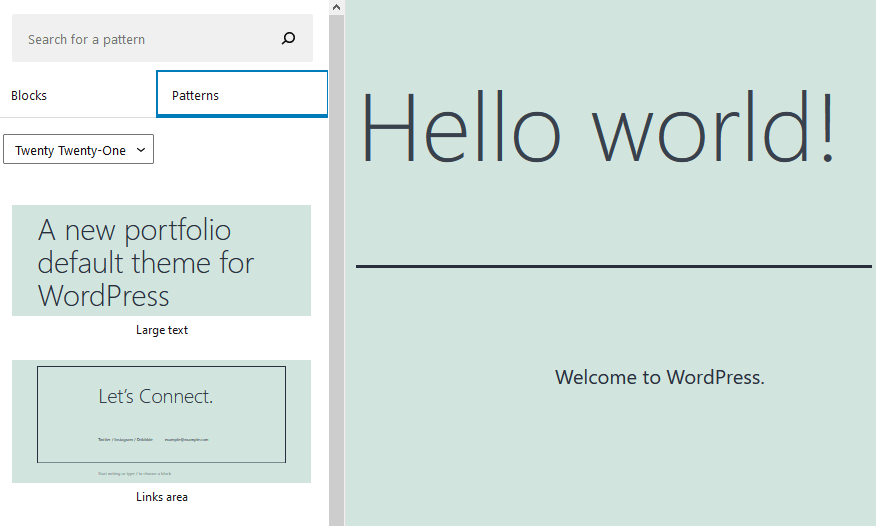 You'll find the block patterns by using the "+" icon within the block editor on any post or page. Below the search bar, switch to the Patterns tab.
Patterns Organized in Categories
Additionally, block patterns now have categories to help you sort them.

Better video captioning
To help you add subtitles or captions to your videos, you can now upload them within your post or page. This makes it easier to make your videos accessible for anyone who needs or prefers to use subtitles.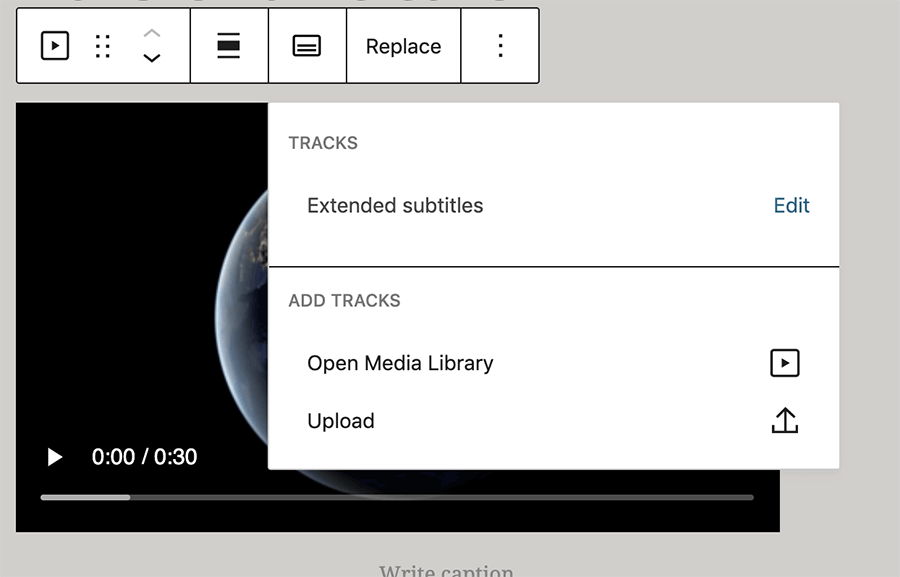 Cover Block Video Position Controls
Previously cover block only showed position controls for images. With WordPress 5.6, the cover block now allows you to set the video position inside the cover block.
Character Count
You can now see the character count for your posts or pages in the info panel. The info panel currently includes counts for words, headings, paragraphs and blocks, as well as a document outline with headings. You can view the Info panel by clicking the "i" icon in the block editor toolbar.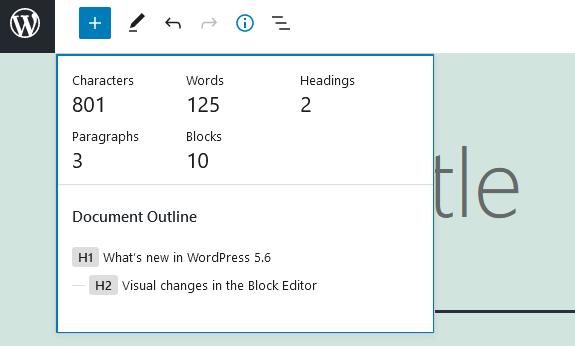 Background Patterns For Cover Blocks
If your theme supports it, you can now add repeated background settings for cover blocks. After setting an image from your media library, you'll see a new 'Repeated Background' setting for media settings for the block.
Transform Multiple Blocks into Columns Block
A handy workflow item added in WordPress 5.6 is the ability to transform multiple blocks into column blocks. For example, you can select three images and turn them into a three-column block.

Colour Support for The Lists Block
The lists block now has the option to choose text and background colours without adding the list into another block.

Social Icons Block
The social icons block has two improvements. First, there is a new grey style for social icon buttons. Secondly, users can now choose to open all links in the block in a new window.
Editor Options are now called Preferences
The default block editor has a settings panel where you can set up the editor to your own liking. In WordPress 5.6, this modal is now called 'Preferences' instead of 'Options'. The modal itself now is more helpful with descriptions for different items. This would make it easier to decide which items to enable. The new settings, like a pre-publish checklist, keyboard and appearance settings, and customizations for document settings that can help you slim down the options you see in the block editor.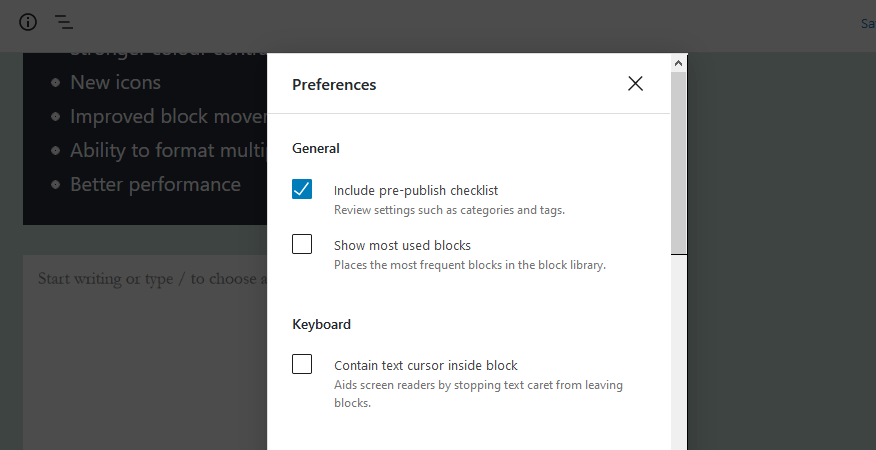 Site Health Check Improvements
The Site Health Check tool shows information about your WordPress configuration. The way it handles and validates these checks are improved in version 5.6. Although this is running in the background, it's a good reminder that this helpful tool to check on your website's health exists within WordPress.
Auto-Updates For WordPress Core
Following the auto-updates option for plugins and themes, added in version 5.5, WordPress 5.6 now offers auto-updates for major version releases of WordPress core. Although the WordPress core auto-updates feature already existed by 'hard-coding' this into the config file, now with version 5.6 it's just a matter of clicking the 'Enable automatic updates' link right in your dashboard.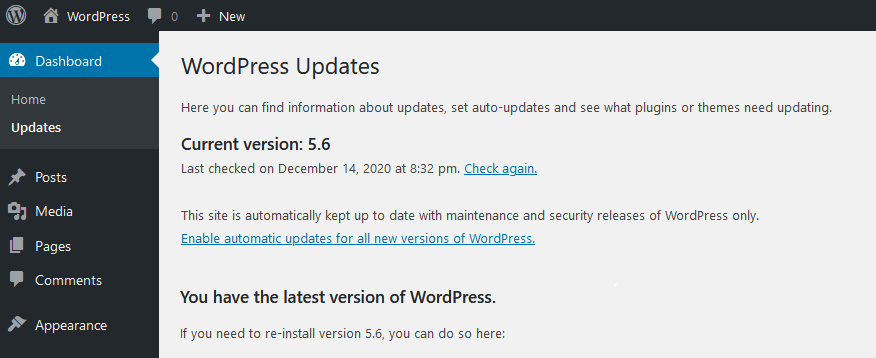 We should see additional changes and improvements to the automatic core updates over time.
WordPress 5.6
For existing WordPress installations, auto-updates will remain the same: opted-in to minor updates by default, but an Administrator user can opt-in to major updates.
For new WordPress installations, both minor and major updates are enabled by default.
WordPress 5.6.1
Some changes to the core auto-updates user interface based on feedback.
WordPress 5.7
A notification in the Site Health Check for anyone who opted-out of major auto-updates.
An auto-updates opt-in checkbox added to the installation process.
Remember – automatic updates of the major WordPress versions has its pros and cons, so think before you activate. With the major auto-updates enabled, you should regularly backup your website.
This new core auto-updates will also affect the overall update experience, including plugin and theme updates.
"If we enable WordPress core auto-updates by default, we should do the same for plugins. Otherwise, plugins and themes can't update for things they need to fix because of core updates. I think users would also expect this: if WordPress auto-updates, plugins and themes should auto-update too."

Joost de Valk
With our managed WordPress hosting, clients don't need to worry about that as we will automatically update WordPress for you.
New Default Twenty Twenty One Theme
WordPress 5.6 release comes with a brand new default theme, Twenty Twenty-One. A minimalist WordPress theme with a single column layout and a footer sidebar. The new theme uses a system font stack and a minimal colour palette based on pastel background colours.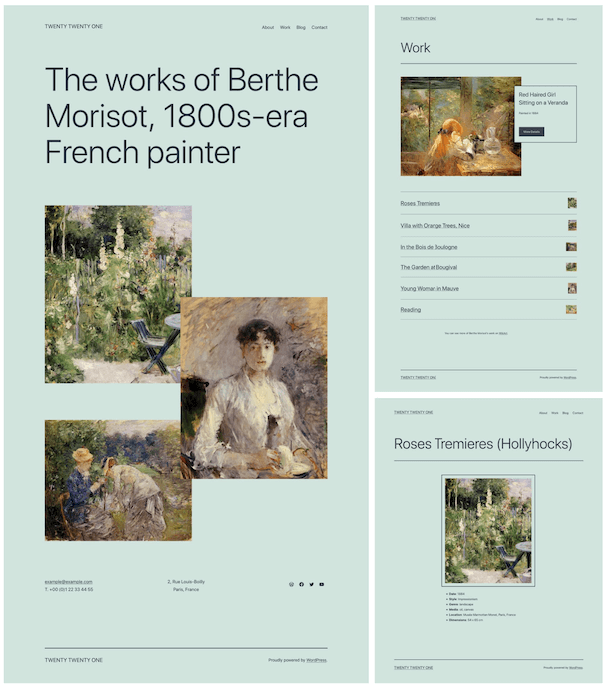 Under the hood
More Happiness for WordPress developers.
REST API authentication with Application Passwords – Thanks to the API's new Application Passwords authorization feature, third-party apps can connect to your site seamlessly and securely. This new REST API feature lets you see what apps are connecting to your site and control what they do.
PHP 8 support – Version 5.6 marks the first steps toward WordPress Core support for PHP 8. The newer version of PHP introduces many updates which can break backward compatibility, and many deprecated features have now been officially removed. So, adding support for PHP 8 in WordPress is a great challenge.
jQuery Update – Updates to jQuery in WordPress take place across three releases 5.5, 5.6, and 5.7.