With the Shopp WordPress ecommerce plugin you can easily set up downloadable products. Here's how.
Set up your product in the product editor as you would for any type of product.
In the pricing metabox, near the bottom of the page, you will see a dropdown selection box. By default this is set to 'Shipped'. Simply change this to 'Download' and you will then be able to upload the file.


Further Process
Once thru the purchase process the customer will be presented with a download link on the order confirmation page:


as well in the 'Order Receipt' email: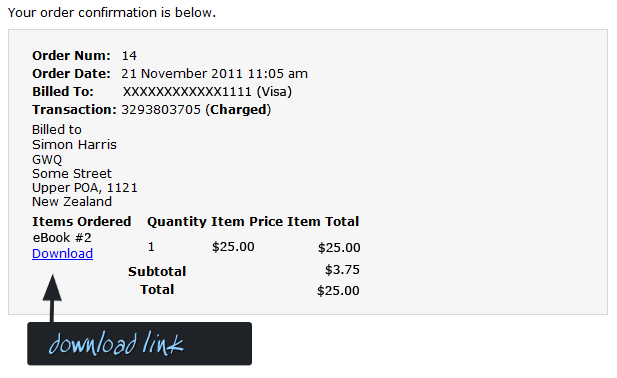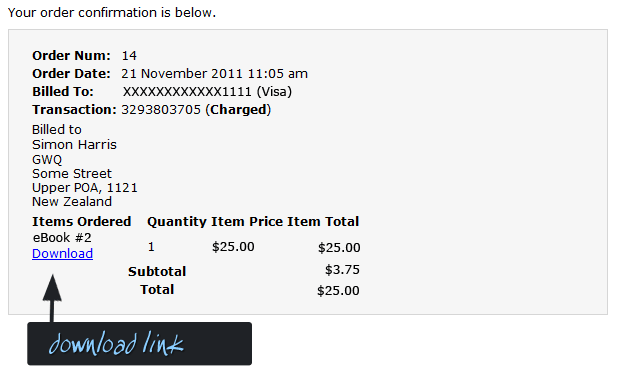 Download Limit Settings
Depending on the Shopp settings, downloads can be limited to a certain number of times (infinite, 1x, 15x, etc), a time limit on the download link (1 hour, 1 week, etc) or restrict downloads to the computer the product is purchased from.
_about Shopp
Shopp is an e-commerce plugin that adds a feature-rich online store to your WordPress powered website or blog.