WordPress version 5.3 will be the last major WordPress release of 2019. This release is packed with new features and lots of improvements to the new block editor and includes a brand new default theme.

Design changes to the interface of the WordPress back-end
Although subtle, WordPress 5.3 comes with several design changes to the WordPress back-end. It will bring coherency to the overall look and focuses on improving the overall accessibility.
Here are a few of the noticeable admin interface changes:
buttons no longer have a shadow
darker tables and meta boxes borders for a better hierarchy between interface elements
stronger colour contrasts on form fields and buttons
borders around form fields to make them more noticeable
focus styles on form fields and buttons
standardizing the default back-end colour scheme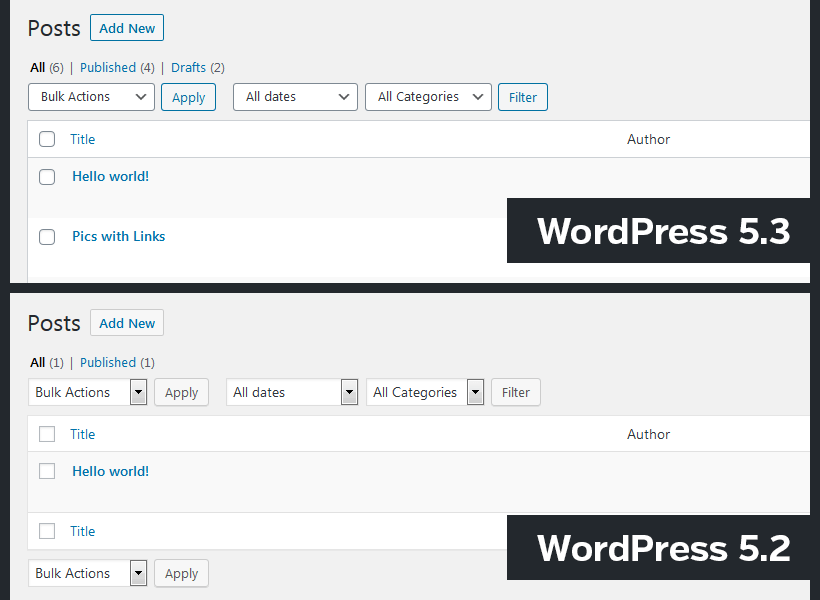 New Features and Improvements in the WordPress block editor
Earlier this year WordPress released a new block editor interface code-named 'Gutenberg'. This new WordPress content editor completely changes the way of editing your pages/posts. WordPress 5.3 includes a massive amount of new features and performance improvements.
Here are a few of our favourite block editor changes.
The Group Block
The group block allows you to organize your layout by dividing it into different groups. With the group block, it's easy to divide your page into colourful sections with background colour options if needed.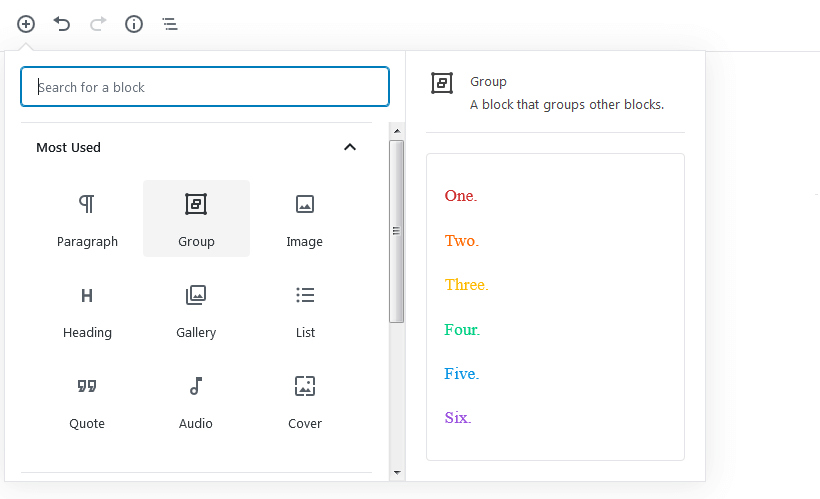 The Spacer Block
Instead of hitting the enter key a bunch of times to space out your content (not the best way to do this) the block editor now has a dedicated spacer block. Set the height of the spacer in pixels (under Show Block Settings), or use the blue dot for the new 'interactive' resizing.

The Columns Block
Columns provide a great way to create exciting layouts in the block editor. WordPress 5.3 comes with some significant changes to the columns block. You can set a column layout and adjust their width. Or set a width on an individual column, and the rest of the columns will automatically adjust. Another neat new feature is the vertical alignment for columns. No longer do you need to add spaces for proper alignment of content in each column.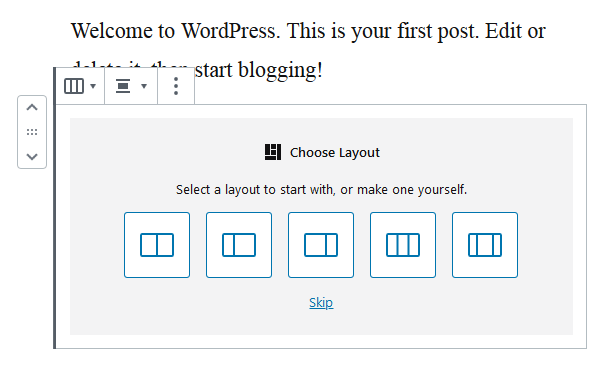 Improved Button Block
WordPress 5.3 makes it easier to add button in posts or pages with the improved button block. New are the options to select the border-radius.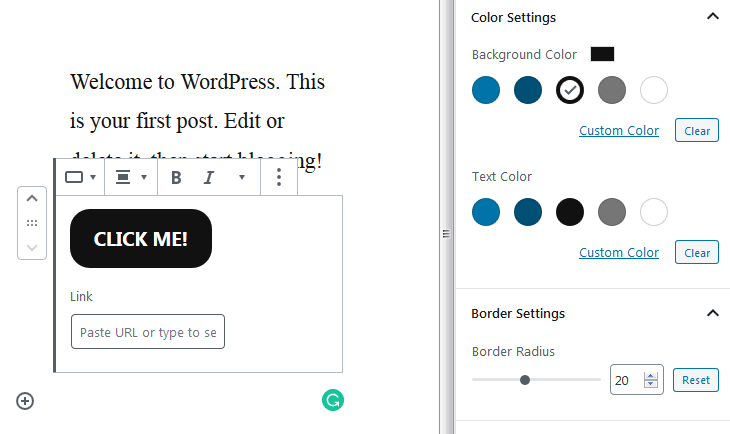 Better Previews and Explanations of Blocks
Now it's easier to see a preview of the block with an explanation of what the block does. This improves the process of selecting the right block if you're not sure which one to use.
Heading Colors
WordPress 5.3 offers controls for text and background colour. Your theme may set the default colours, or you can use the Custom Color link for a colour picker.

Reorder Gallery Images
The improved gallery block allows you to reorder images inside the gallery.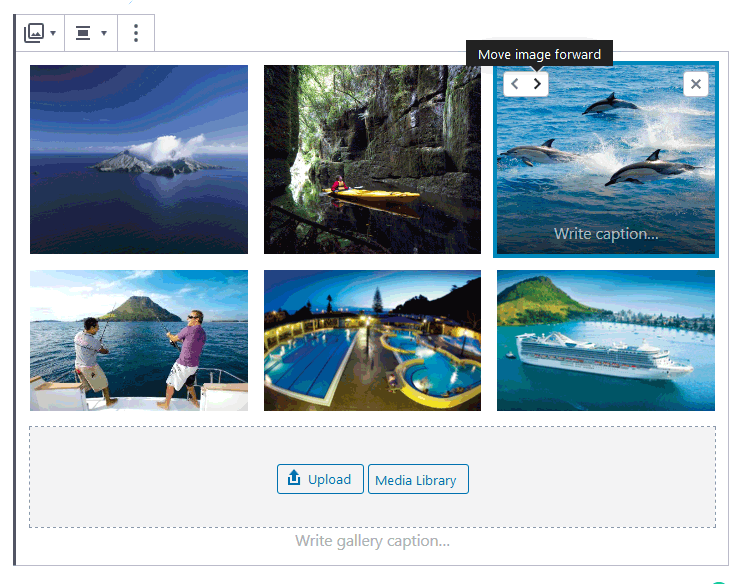 Image Block Styles
The image block now lets you choose a between two styles (default or circle mask) for your images.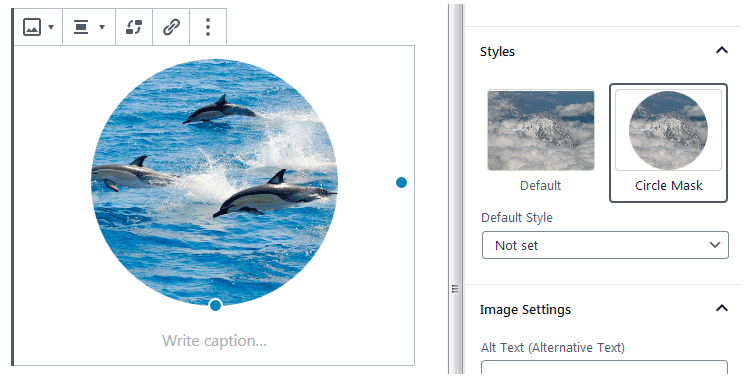 Improved Table Block
The table block has had some much-needed improvements. You can now select styles and add stripes to table rows. You can also add header and footer rows.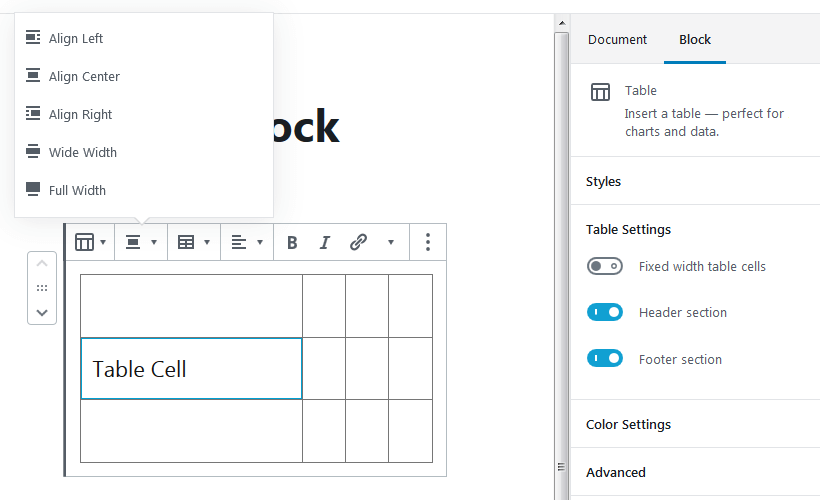 Improved Latest Posts
Previously, the latest posts block only added a list of links to recent posts. Now we can add the latest posts with excerpts and display them in a nice grid layout.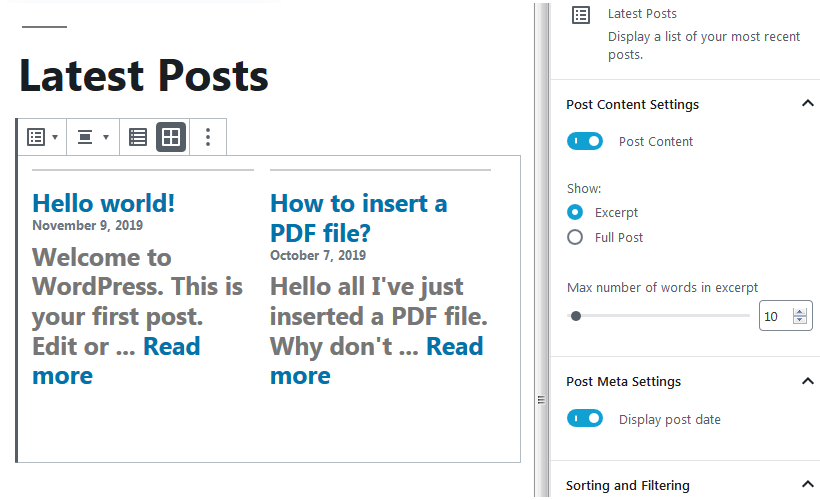 Navigation Mode
Version 5.3 is introducing a new navigation mode to the block editor. Move from block to block by using the tab or arrow keys. Hit the enter key once you've reached the block you want to edit and use the Esc key to move back to the navigation mode.
The Block Editor is Now Even Faster
A big task for the WordPress core team is to keep the editor interface (back-end) smooth and responsive no matter how many blocks and content you add. In WordPress 5.3, the team has shaved off 1.5 seconds of loading time while testing with 1000 blocks and a 36,000 words long post.
Twenty Twenty: New Default Theme
WordPress traditionally releases a new default theme each year — WordPress 5.3 ships with Twenty Twenty as the new default theme. The Twenty Twenty theme has a strong focus toward creating content with the block editor with bold styling and custom colour system.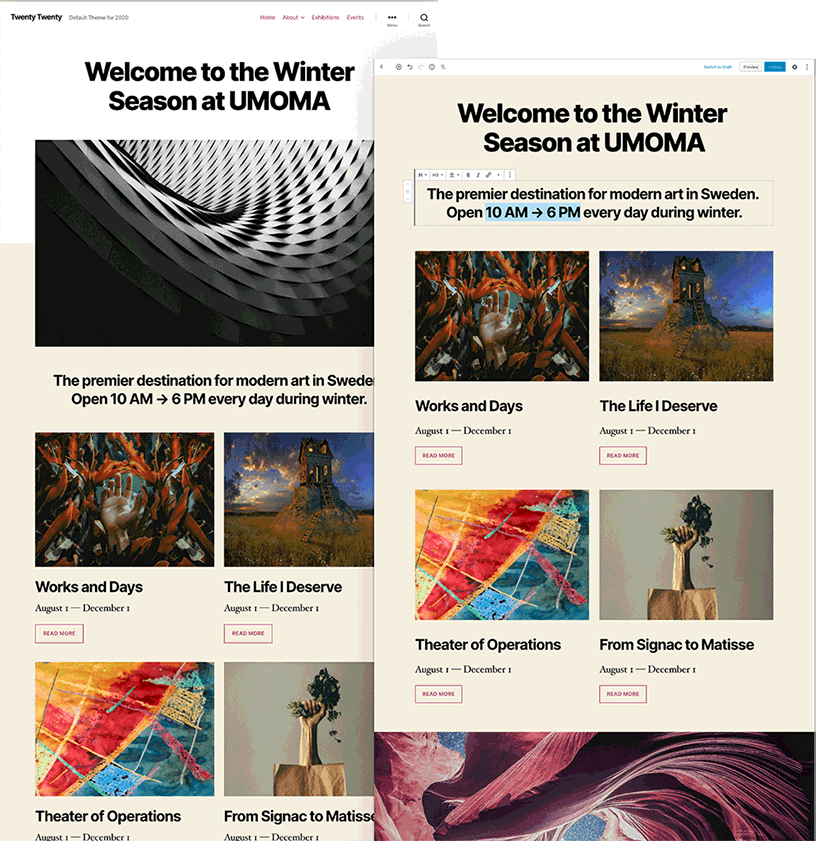 Handling Large images and Automatic Image Rotation
WordPress 5.3 includes improved support for uploading high-resolution images. Very large images are now immediately resized to 2560px on upload, becoming the new "full" image size.
WordPress also fixed the image rotation issue using the EXIF metadata, which is embedded orientation data added by your camera or phone to the original image. A feature originally proposed nine years ago and finally made it into the core.
Improved Site Health Reports
Introduced in WordPress 5.1, the site health score helps website owners improve the website performance and address any common security issues. Instead of a health score in percentages, WordPress 5.3 is using messages like 'Should be improved' and 'Good'.
Show Password Button on Login Screen
The login screen now has a show password button. A small changes but this will make it easier to type complex passwords, or to check that you've typed the password correctly.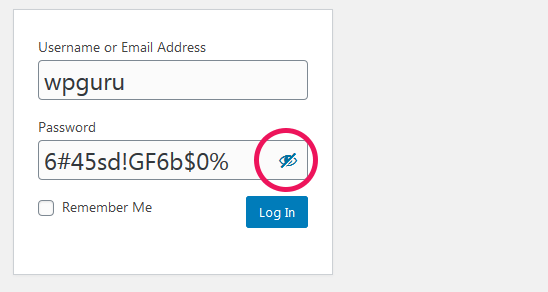 Admin Email Verification
Administrators now need to periodically confirm their admin email address when they log in. This reduces the chance of getting locked out if you change your email address, and to make sure site recovery emails are being sent to the right email address when an error occurs.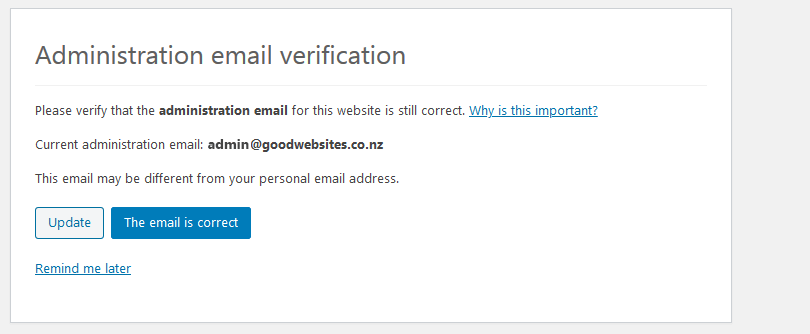 Under the hood
More Happiness for WordPress developers.
PHP 7.4 Compatibility
WordPress 5.3 fully supports PHP 7.4. This release contains various changes to remove deprecated functionality and ensure compatibility. WordPress continues to encourage all users to run the latest and greatest versions of PHP.
Discouraging search engine indexing
WordPress 5.3 now uses the robots meta tag to discouraging search engines from indexing a website when you check the option 'Discourage search engines from indexing this website'.