Here's a little recap of what we've been busy with in the months of January and February.
A big hello
A big welcome to our new client Maungatapu School (Tauranga).
WordPress upgrade to version 4.7
Upgraded all the clients WordPress installs to the latest version 4.7. WordPress version 4.7 has been released. And as usual, the WordPress development team has been working hard at tweaking and improving things.
Check out our blog post on what's new?
Up and Running
Mike Singers Painting Services
Up and Running the website for Mike Singers Painting Services, one of the best Hamilton House Painters ;-) mspspainting.co.nz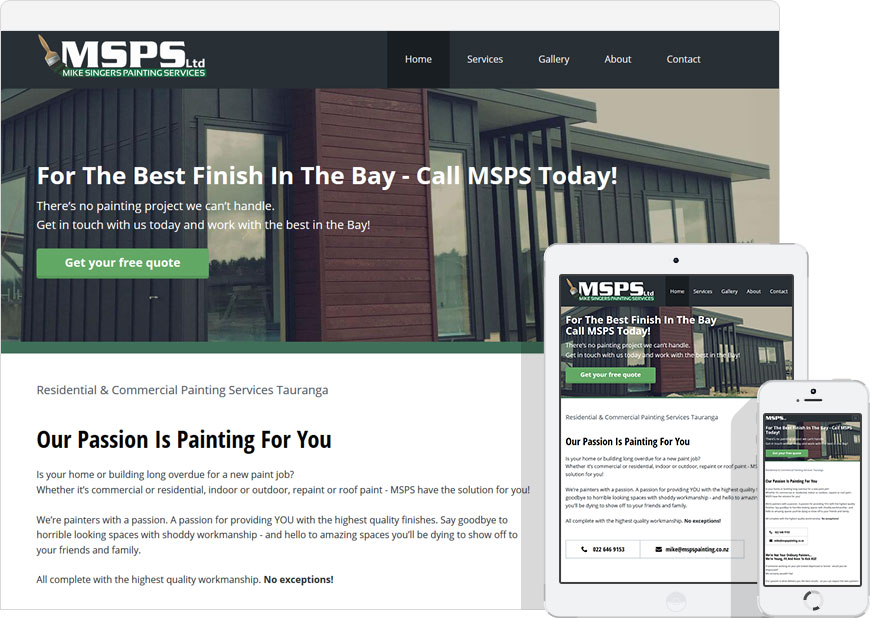 Sneak Peeks
Check out some awesome projects we're working on.