WordPress 4.9.6 has been released earlier this month and is a privacy and maintenance release. WordPress 4.9.6 isn't your typical minor release. It introduces new UI, options, and new privacy-related features. Let us give a rundown of these new privacy features which are so important with all the Privacy Policy updates lately.
Here comes Privacy and the GDPR
The European Union's General Data Protection Regulation (GDPR) requires companies and websites to be transparent about how they collect, use, and share personal data. It also gives individuals more access and choice when it comes to how their data is collected, used, and shared.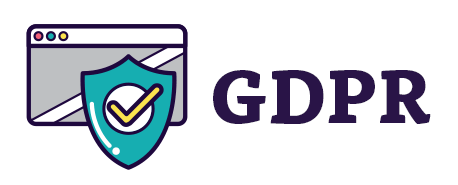 It's important to understand that while the GDPR is a European regulation, its requirements apply to all websites that collect, store, and process personal data about EU residents no matter where the business is located.
New Privacy Features
There are quite a few new privacy features added to WordPress 4.9.6. Although these features are mostly behind the scenes in the back-end of your website, they will assist to be compliant with or at least follow the best practices of the new EU privacy regulations.
Privacy Policy Page
User Data Request Handling
User Data Export and Removal tools
Cookie Opt-in for Comments
Other features related to GDPR Compliance
Privacy Policy Page
Privacy policy pages will become as ubiquitous as About Us pages thanks to the GDPR, but the information that's displayed is unique to individual websites.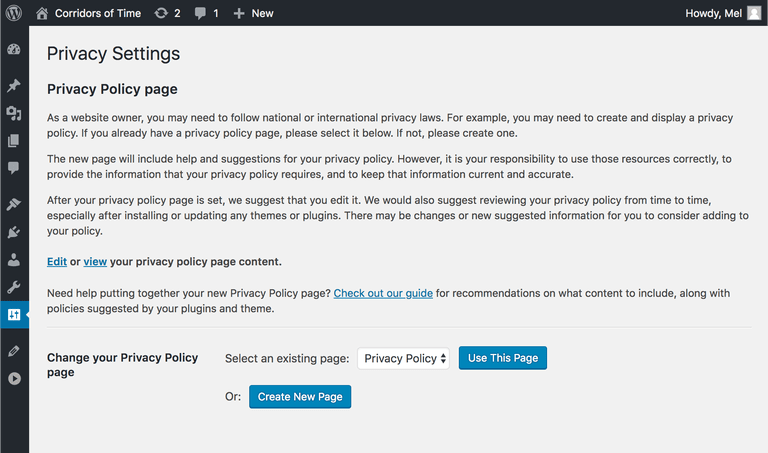 In the WordPress back-end, we can now assign a privacy policy page. This page will be shown on your login and registration pages and should be added as a link to every page on your website. The best location for this would be your footer menu or with your legal/copyright notices. Plus, link to it from any forms where you collect personal data.
Data Handling
To comply with the GDPR, websites need to provide a way for users to obtain their personal data and/or request that it will be removed. The website's privacy policy needs to include information on where to send these requests.
WordPress 4.9.6 has an email-based method for confirming these personal data requests. This request confirmation tool works for both export and erasure requests, and for both registered users and commenters, and including data collected by participating plugins.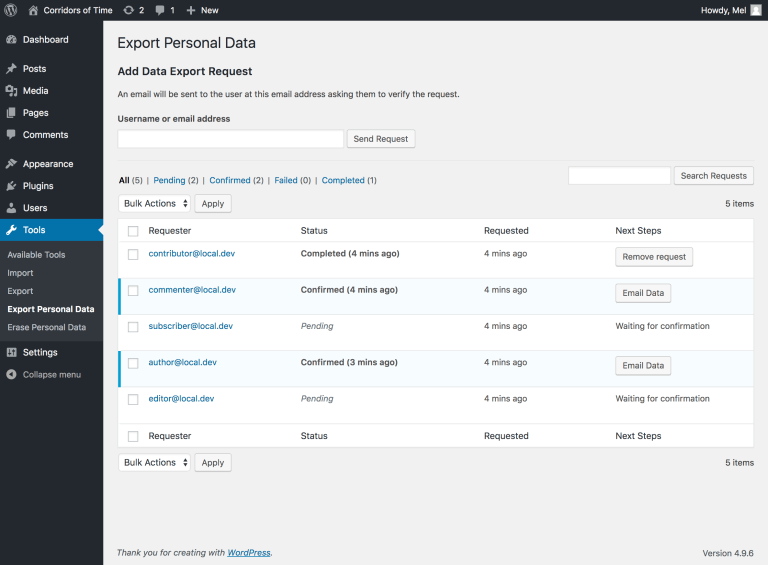 Data Export – If a user wishes to request a copy of all of the comments made on your site, the new export feature makes it easy to export this data as a ZIP file.
Data Erasure – If a user wishes to erase all his personal data from the website, then the privacy tools section in back-end will allow you to do so.
Comments
Commenters will be given the option on whether their name, email address and website are saved in a cookie on their browser.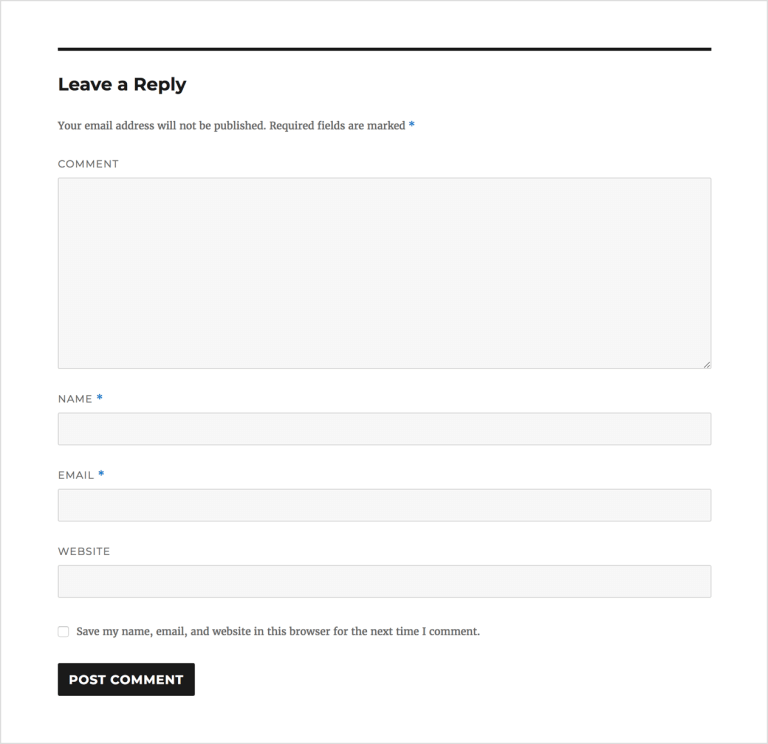 Under the hood
In addition to all the new privacy features, more than 50 bugs have been fixed. 'Mine' has been added as a filter in the WordPress Media Library, TinyMCE was updated to the latest version (4.7.11) and when viewing a plugin in the backend, it will display the minimum PHP version that's required.