Here's a little recap of what we've been busy with in the month of May.
A big hello
To our new clients Versatile Waterproofing Solutions (Tauranga, NZ) and Spray Calibration NZ (Te Puke, NZ).
WordPress core upgrade
WordPress 4.2.2 Security and Maintenance Release. This latest release fixes a trio of cross-site scripting (XSS) issues.

Sneak Peeks
Check out some awesome projects we're working on.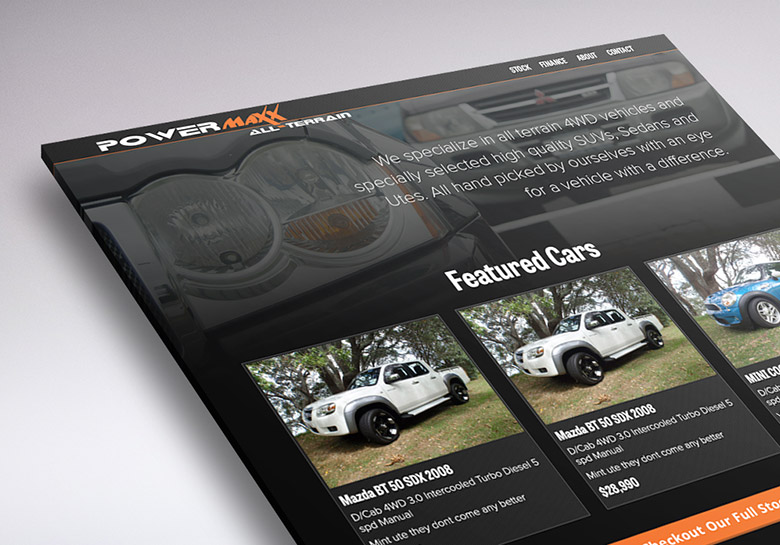 Up and Running
Upstairs Apartment
Up and running the Mobile-friendly One Page website of Upstairs Apartment (Tauranga, New Zealand).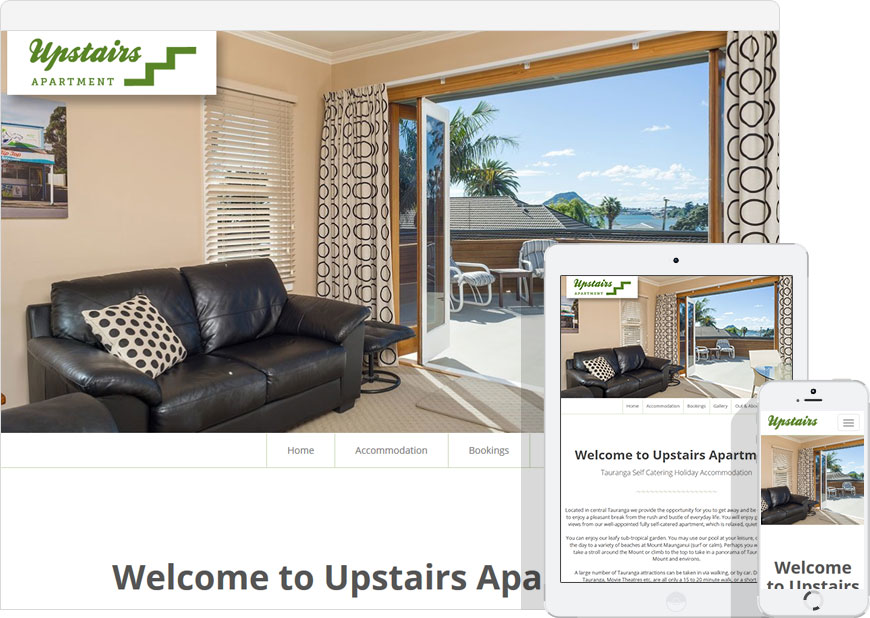 Ceiling Restorations
Up and running the refreshed and Mobile-friendly One Page website of Ceiling Restorations (Tauranga, New Zealand). http://ceilingrestorations.co.nz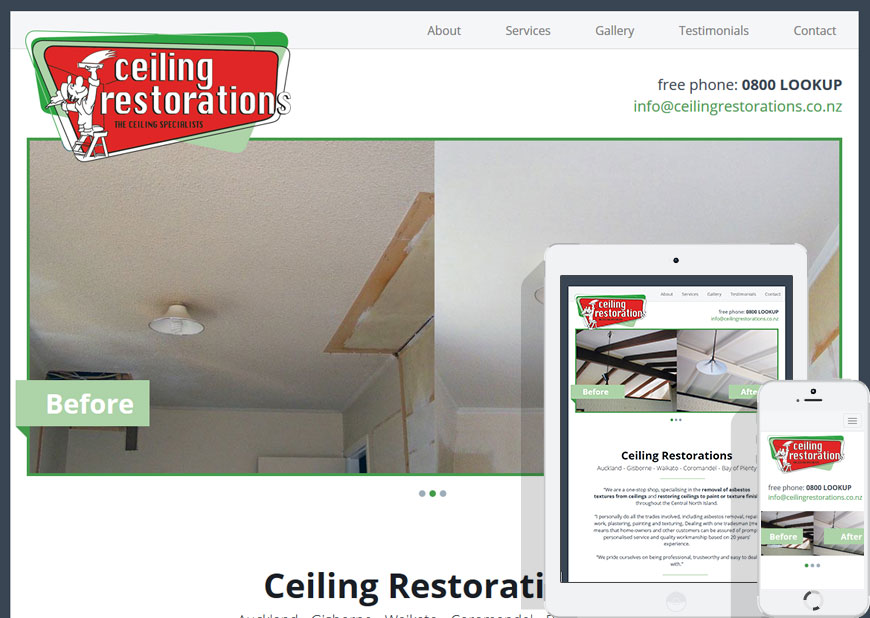 Absolute Party Hire
Up and running the One Page website for Absolute Party Hire (Papamoa, New Zealand).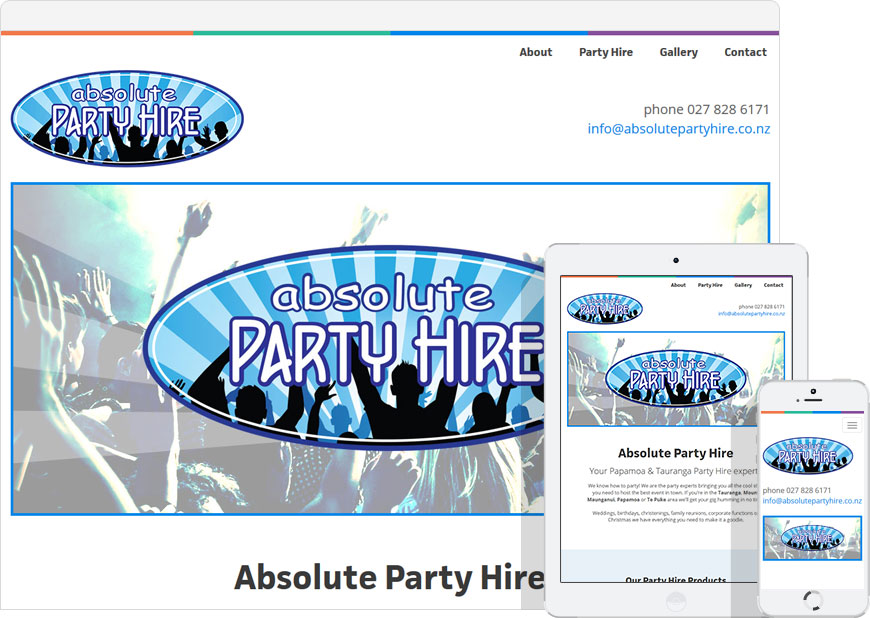 From the blog this month
After the upgrade to WordPress version 4.2 you might have noticed a slight change to the 'Insert/edit link' popup box. Instead of being able to fill out a title for the link, the title box is replaced with 'Link Text'.
Other news you should know
Time to crank up your twitter activity – Google will have instant access to every tweet as it is posted, and every user profile as it's created or updated. This data sends some very strong signals for organic search. Read more on practicalecommerce.com
WordPress 4.3 target release date: August 18th – WordPress 4.3 will be all about enabling users of touch and small-screen devices.
Google May Strip Down Your Web Page On Slower Connections – You can test it by going to http://icl.googleusercontent.com/?lite_url=http://goodwebsites.nz (of course replace the goodwebsites.nz with the url you like to test).
Google uses HTTPS as a tie breaker when it comes to the search results – If two sites are virtually identical when it comes to where Google would rank them in the search results, HTTPS acts as a tie breaker. Google would use HTTPS to decide which site would appear first, if one site is using HTTPS while the other is not. Read more on thesempost.com
Does use Google use bounce rate data in their search rankings? – Someone asked the question to Gary Illyes from Google on Twitter, and he replied that Google does not use Analytics or bounce rate in their search rankings.
Google will be updating their Mobile Friendly Test – Its likely they going to add both page speed and app interstitials as two future signals. Read more on thesempost.com
Google has confirmed they have made a change to their core search ranking algorithm. – It is being dubbed as the Quality Update. This update isn't so much about punishing low quality sites. It is rewarding quality content with higher rankings.
Google's Buy button could be introduced to advertisers in the coming weeks – What is the button, how does it work, and might it be a good fit for your business. Read more on searchenginewatch.com.
Save
Save