The WordPress website for Onyx Laundry (mount Maunganui, New Zealand).
onyxlaundry.co.nz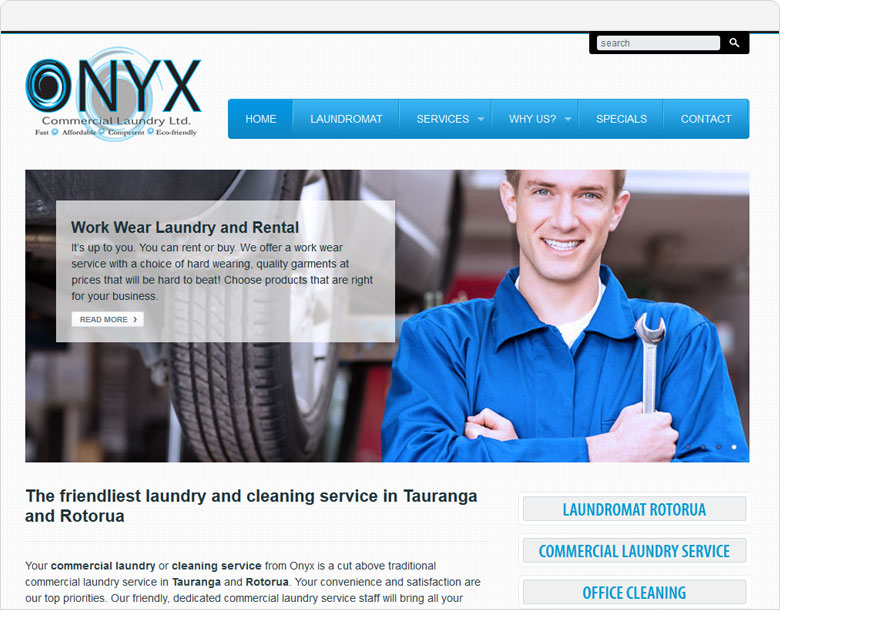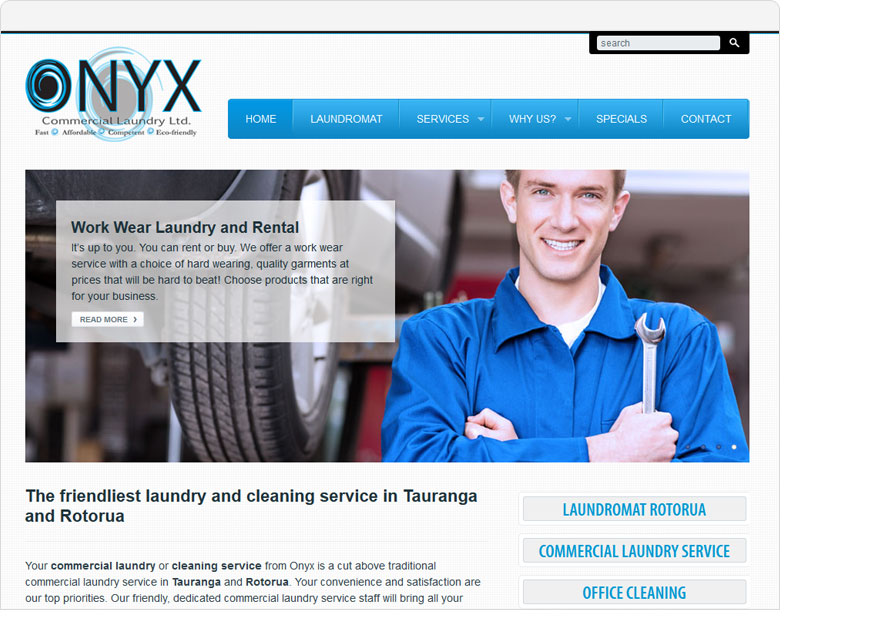 I met Erwin when we looked at re-branding and found Erwin fantastic to deal with as he offered valuable suggestions and delivered way more than what we expected.

To say the least our new website looks fantastic and Good Websites has given our company and branding a very professional look and all of this at a very reasonable cost.

Our website is now more successful in generating sales and new leads compared to all other advertising and marketing efforts combined.
– Francois Stols Onyx Commercial Laundry